The "Sociology of Risk and Uncertainty" (SoRU) initiative brings together researchers worldwide. It aims to advance our understanding of how risk and uncertainty are perceived, constructed, managed, communicated and/or neglected by social actors at individual, organizational and societal level and to stimulate international research activities. SoRU aims to overcome disciplinary and theoretical divisions between different traditions and disciplines of understanding risk and uncertainty in society. However, there is a particular emphasis to strengthen the development of sociological work within interdisciplinary risk studies.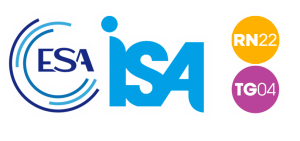 SoRU was developed in 2005 by Jens O. Zinn as part of the interdisciplinary work in the ESRC Social Contexts and Responses to Risk priority network (SCARR, 2003-2008). Together with colleagues he initiated the foundation of networks within the International Sociological Association (ISA) and the European Sociological Association (ESA). RN22/ESA was subsequently founded in 2005 and TG04/ISA in 2006. Both research networks are linked to the SORU webpage.
Other risk groups have been established within the British Sociological Association (BSA) and the Australian Sociological Association (TASA).
The webpage and the email lists of the networks are used for:
Disseminating information on current calls for papers for conferences, journals and books on risk and uncertainty
Organising international conferences on risk and uncertainty and making available conference papers
Organising workshops, books and special issues on risk and uncertainty.
Informing about job-vacancies in the field of risk research
Informing about new publications and central literature in specific domains of risk research
A lot more.